Packaged Tilt Front Mount Hydraulic Steering System kit for engine up to 350HP - TOH-350 - Multiflex
Brand: Multiflex
Product Code: TOH-350
Availability: Out Of Stock
$1,342.35

Ex Tax: $1,342.35
Packaged Tilt Front Mount Hydraulic Steering System kit for engine up to 350HP - TOH-350 - Multiflex

A- Tilt Front Mount Hydraulic Steering Helm Pump 33 cc / 2.0 ci - LM-THP-33 - Multiflex:
Salient Features:

> Built-in lock valve and over-pressure valve.

> Tilt Range from 0 to 48 degrees with five locking positions
> Made of high-quality corrosion-resistant material
> Light Weight and Robust design
> Stainless steel AISI 316L Shaft.
> Ball bearing piston race

Features:

- Built-in lock valve
- Pressure relief feature
- 3/4" tapered shaft to suit all marine steering wheels
- Corrosion proof
- Includes ORB fittings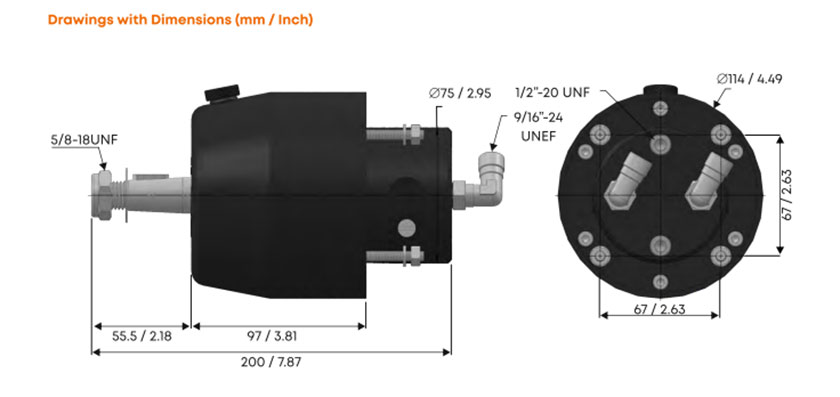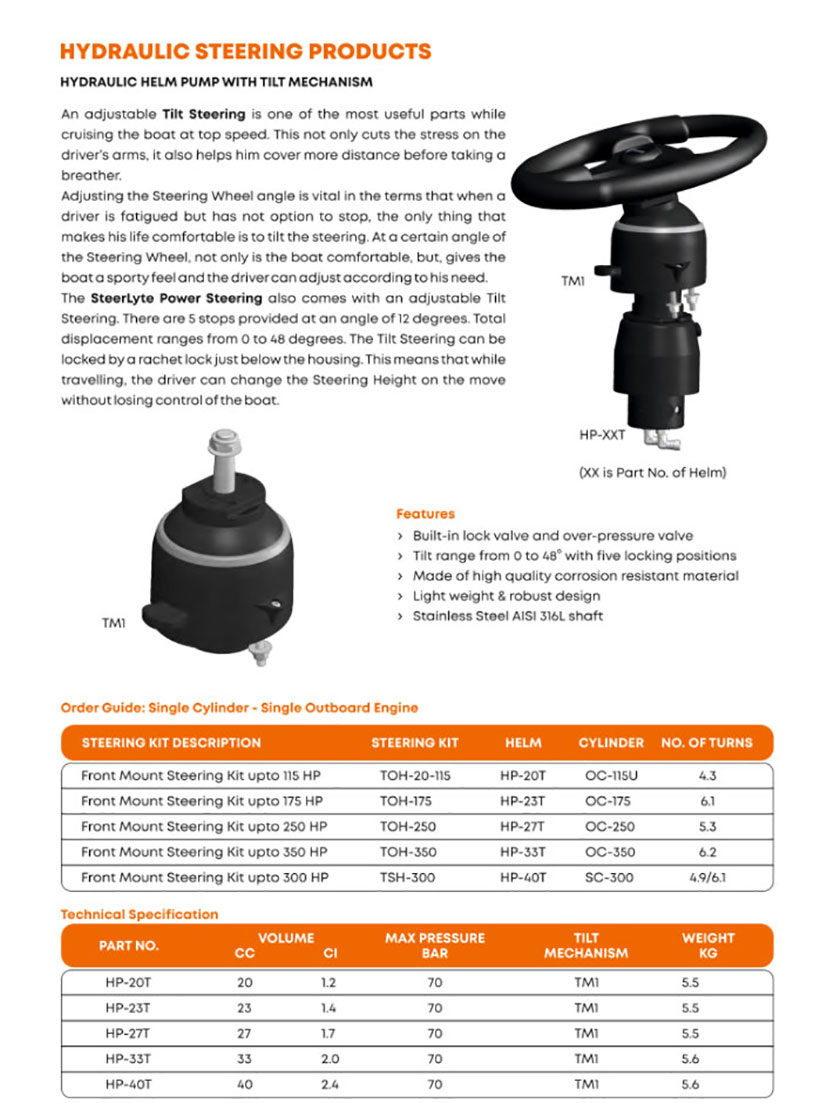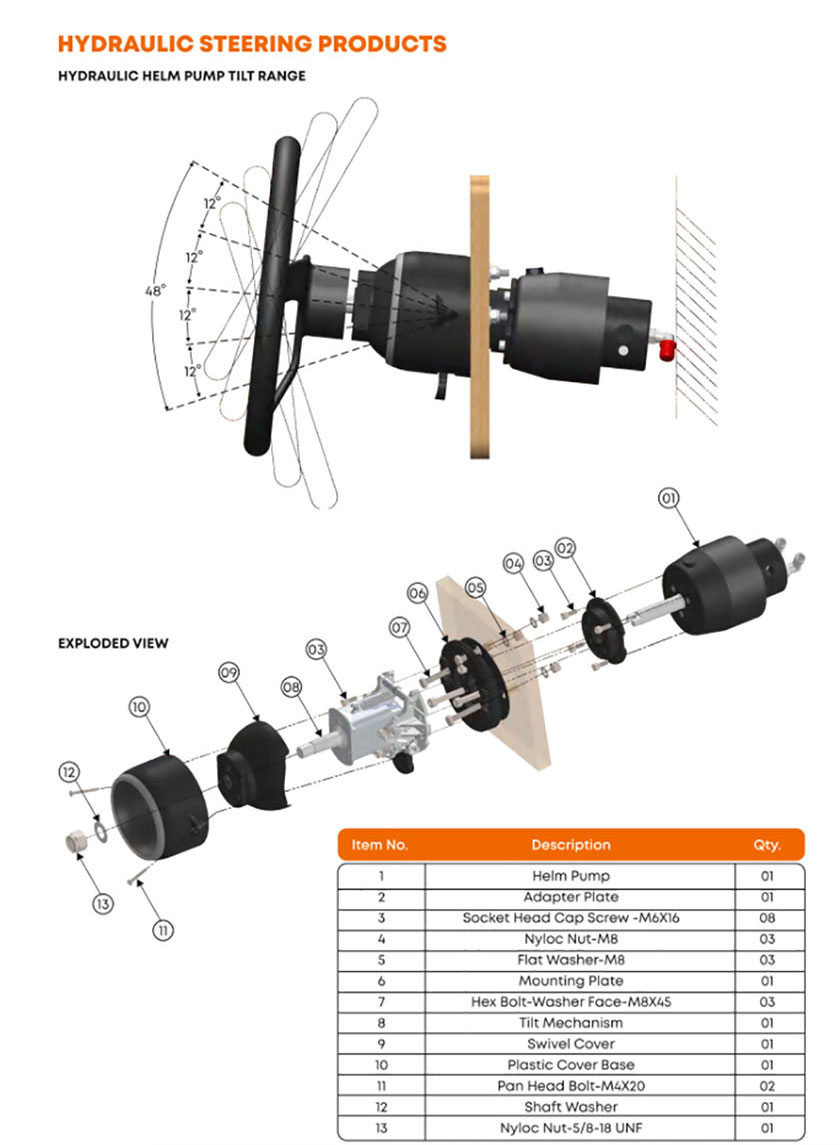 N.B: The steering wheel is not included in the package Hydraulic steering helm with tilt hydraulic system and can be purchased separately.
B- Hydraulic Steering Products: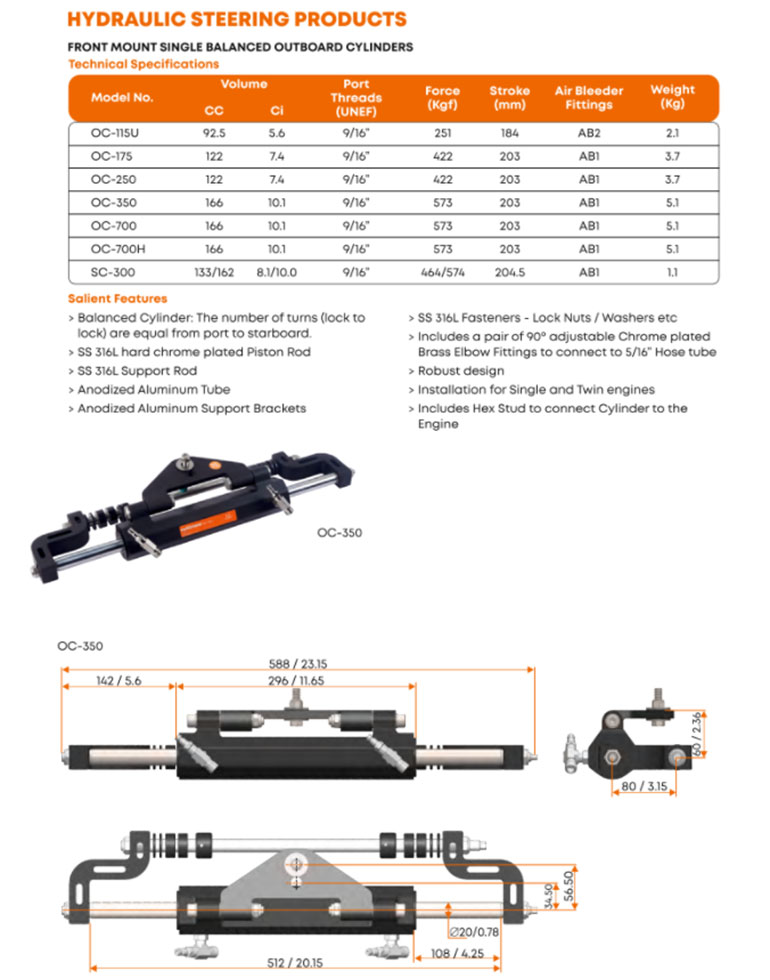 IN THE BOX:
> Tilt Front Mount Hydraulic Helm Pump: THP-33
> Single Balanced Front Mount Cylinder: OC-350
> Hydraulic Steering Fluid: 2 Liters
> Hydraulic Hose of 7.5 meters with factory crimped hose connectors: 2 pcs
Part No: TOH-350

Tags: Steering System, Helm, Front, Hydraulic, Mount, Pump, TILT