10" 450 WATT, SG-S10W Classic Marine Subwoofer - 010-01427-20 - Fusion
SG-S10W
Defined low frequency bass can be the difference between a good audio system and a truly memorable entertainment experience.
Introducing the FUSION Signature Series marine subwoofer, a carefully balanced blend of engineering brilliance and FUSION performance.
Comprising of a 10" high tensile Fiberglass-paper composite cone driver, that produces a massive 450-Watts Max output; the Classic Signature Series Subwoofer is finished with an elegant and discretely styled perforated metal grille, creating low frequency vibes that are easy on the ears and the eyes.
Features:
> 450-Watts Max power – High Power yet stunningly defined, the Signature Series Subwoofer takes low frequency resonance to depths previously uncharted.
> Fiberglass-Paper Composite Cone – Provides excellent self-damping, resolution and bass reproduction, for defined low frequency acoustics.
> Perforated Metal Grille – An elegant classic white finish, designed to perfectly blend with the surroundings of your vessel.
> This discreet, yet refined design is suitable for internal or external installation.
> Large Diameter Voice Coil - Producing an increase in real power and efficiency, the voice coil provides a signature sound and wave rippling bass.
The Power Of Music
Designed by musicians and engineered by boaties, the Signature Series marine speakers are the fusion of these two fundamentals. The result is the formation of a truly immersive musical experience.
By incorporating the finest materials with True-Marine™ engineering practices, we have shaped a series of marine speakers so acoustically stunning and at the same time so robust, that it feels right at home on the water.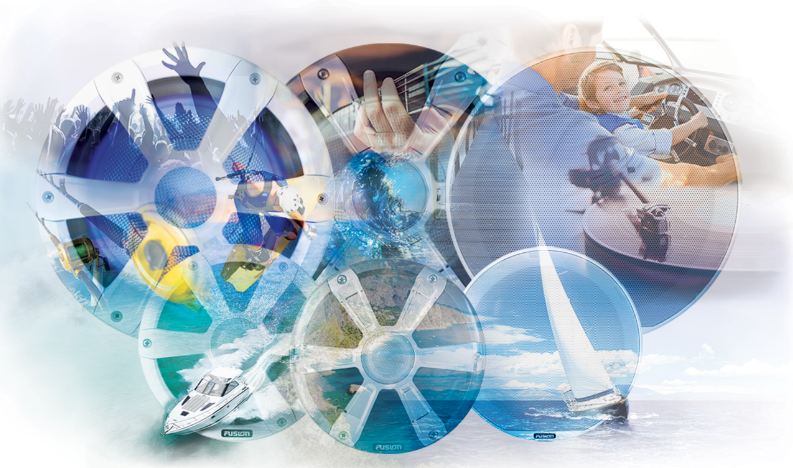 The True-Marine Standard
As a True-Marine product, the Signature Series is designed and engineered for the harsh marine environment.
Once a product has been subject to rigorous environmental testing and passed our stringent True-Marine approval process, it is awarded the accreditation and recognized with an industry-leading 3 year consumer warranty.
IP65 Water Resistance Rating
Every Signature Series marine subwoofer undergoes extensive environmental testing for ingress protection, ensuring they are prepared for the marine environment.
The Signature Series has achieved an industry standard rating of IP65 - this indicates the product's protection against dust and water ingress.
You can be confident that your Signature Series marine subwoofers are designed to withstand the harsh marine environment season after season.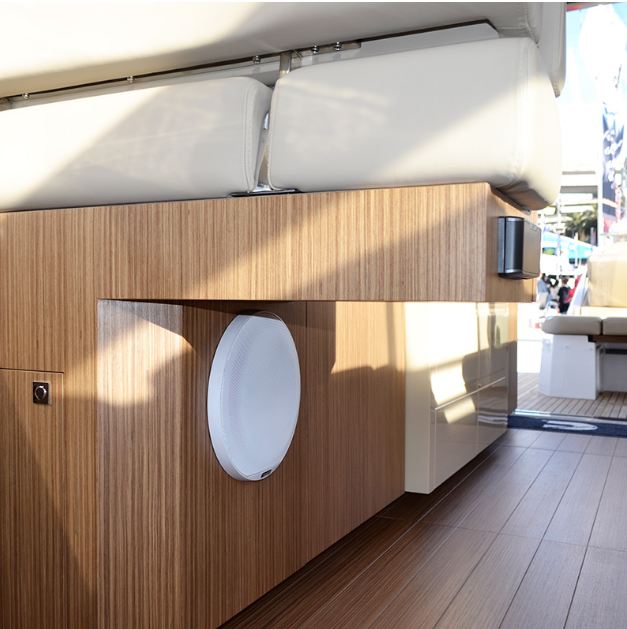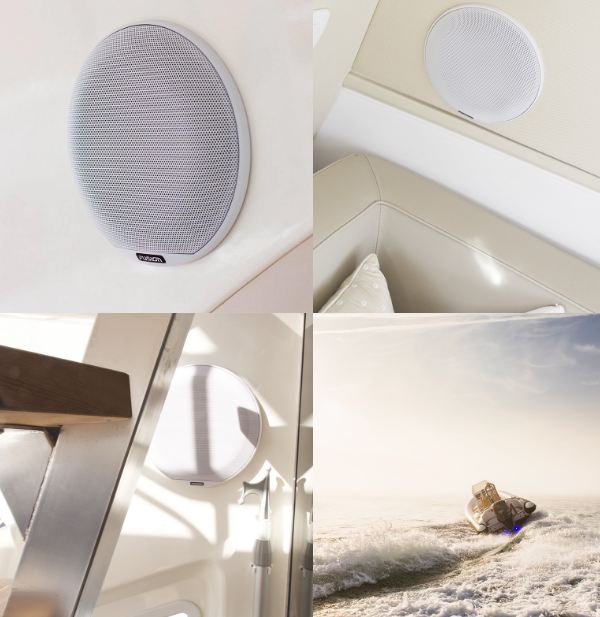 Installation Manual Multi-Lang
Fusion Electronics
Efficiency (1W/1M)
88db
Frequency Response
30Hz-2KHz
Impedance
4 Ohms
Magnet Structure
68oz
Mounting Depth
130mm (5-1/8")
Mounting Diameter
219.98mm (8-11/16")
Peak Power
450
RMS Power rating (Watts)
250
Voice Coil Diameter
2.0"
Tags: subwoofers, audio systems, marine entertainment, waterproof,