D06 L2 U2 Led Flashlight - TH-XTD06 - XTAR
Brand: XTAR
Product Code: TH-XTD06
Availability: In Stock
D06 L2 U2 Flashlight - TH-XTD06:

XTAR D06 CREE XM-L2 U2, a professional diving flashlight is the improved version of D06 CREE XM-L U2.
It carries on but exceeds the previous version's great features.
Great sealing function achieves 100 meters diving depths.
Compact, one hand control with electrodeless magnetic slide switch always facilitate the diving experience.
Maximum output of 900Lm with only 210 grams features a great helper for spear fishing, tech fishing, free diving and light filling etc.
Moreover, Excellent heat dissipation makes it an excellent amphibious flashlight.
Dive with One Hand Control
• Easy and Safe Operation Electrodeless Magnetic Slide Switch
• Powerful Underwater and On Land
• Maximum Output 900lm, 5000h Lifespan, Smooth Reflector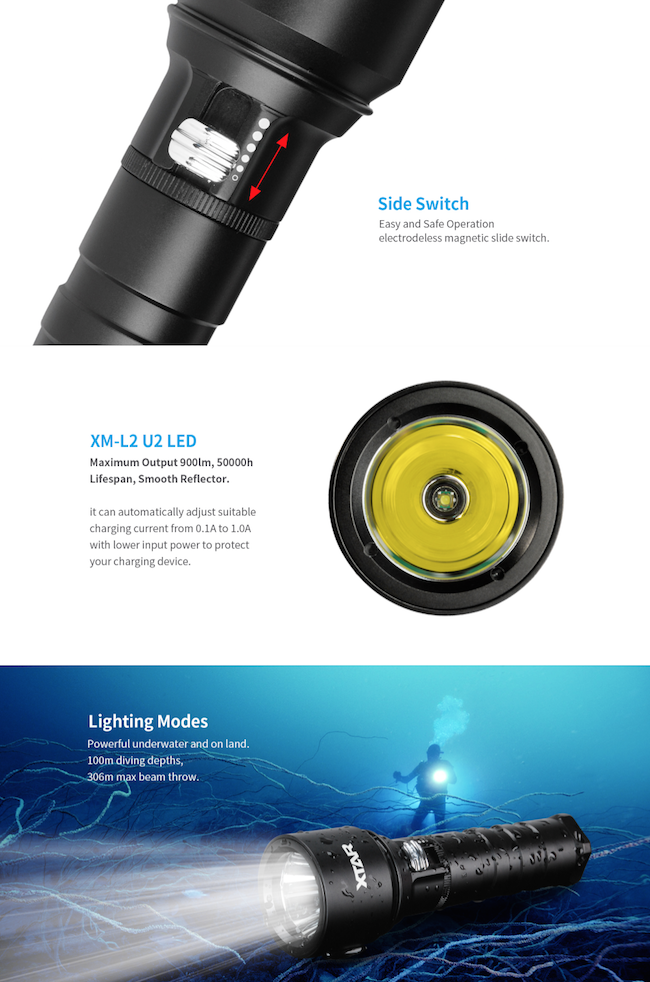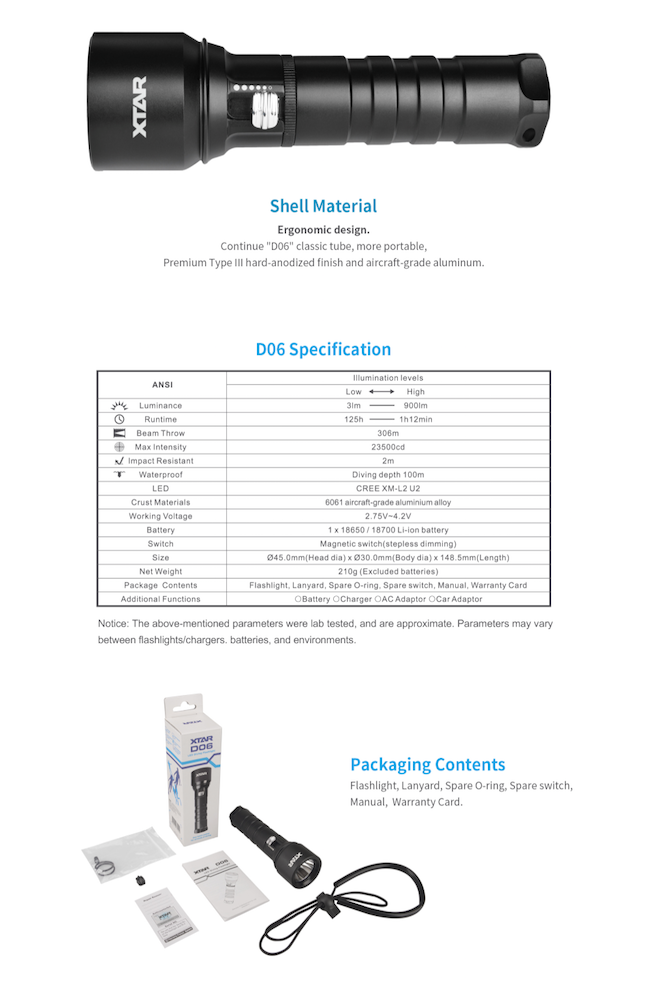 Tags: Diving Torches, Waterproof, Diving, High, Quality, Flashlight,