NEO Bike Smart Trainer - T8000.60 - Tacx
Brand: Garmin
Product Code: T8000.60
Availability: Out Of Stock
$3,650.00

Ex Tax: $3,650.00
NEO Bike Smart Trainer - T8000.60 - Tacx :
Please note that this product is heavy. It will be shipped via standard delivery, and your signature will be required.
If you prefer a white glove delivery service, please check with a local retailer.
This product is excluded from additional discounts and promotions and is limited to one product per person.
Pedals and tablets are not included.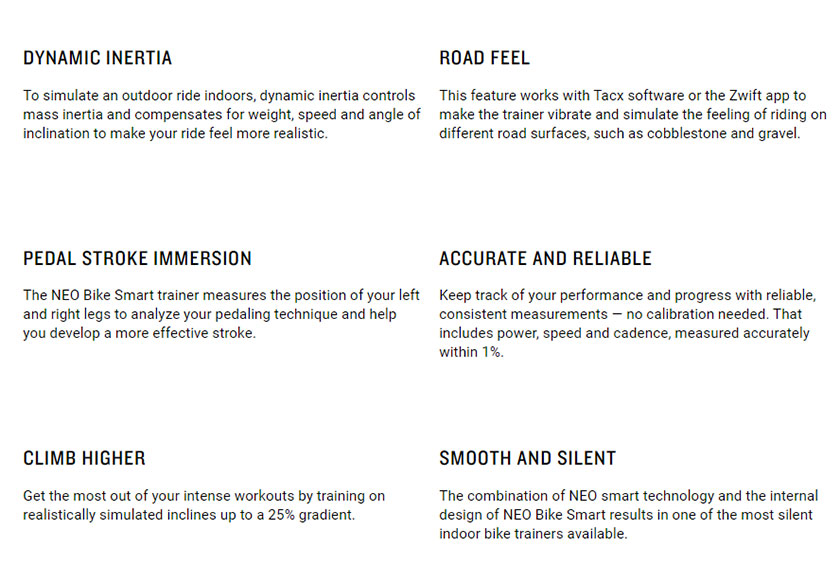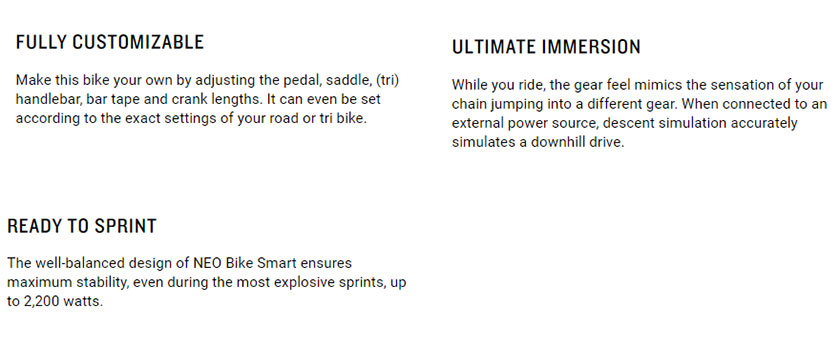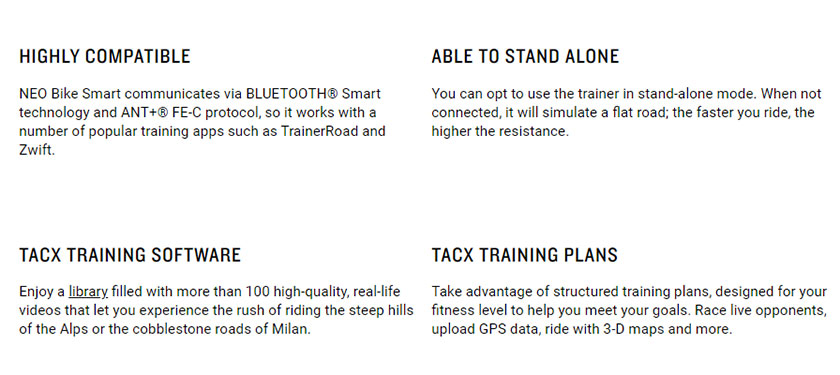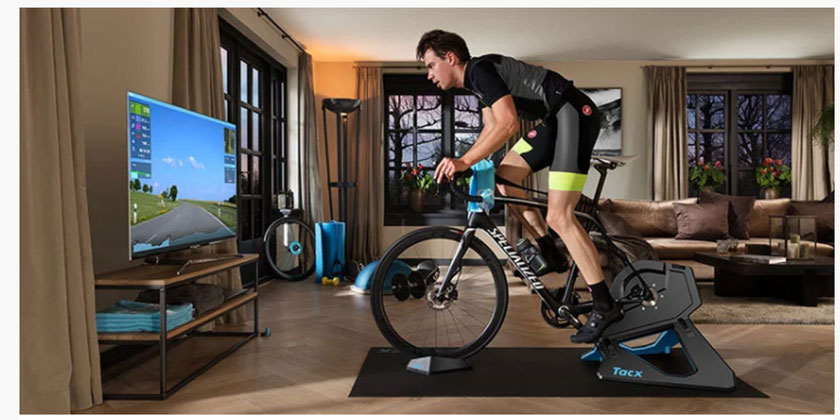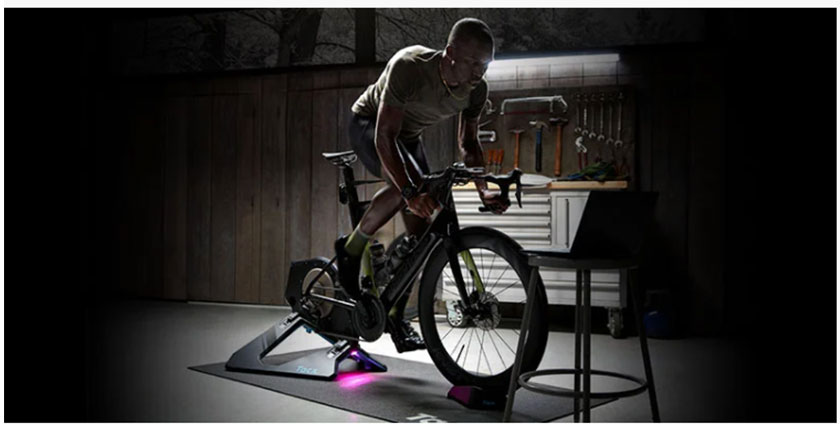 IN THE BOX:

> NEO Bike
> Fans
> Tablet mount
> Saddle
> Handlebars
> 2 USB chargers (front)
> Sweat cover
> Ciro bottle cage
> Bottle
> Tacx towel
> 1-month Tacx Premium software
> 1-month Zwift membership software trial
GENERAL
HEIGHT
46.1" (1170 mm)
Physical dimensions
54.7" x 29.5" (1390 x 750 mm)
Weight ,
110 lbs (50 kg)
Indoor training features
ACCURACY
<1%
CALIBRATION
No calibration needed
ELECTRICAL REQUIREMENT
110-240 Volts
FLYWHEEL
Virtual
GEAR RATIO
Chainring set-up: up to 3 sprockets, teeth per sprocket adjustable between 22 and 53; rear cassette: up to 12 sprockets, teeth per sprocket adjustable between 11 and 40
MAGNETS
32 neodymium magnets
MASS INERTIA
Variable to 275.6 lbs (125 kg)
MAX BRAKE FORCE
260 N
MAX INCLINE
25%
MAX POWER
2200 Watt
MAX TORQUE
88 Nm
MEASURED CADENCE
Yes
MEASURED POWER
Yes
MEASURED SPEED
yes
OUTPUT
Speed, cadence, power
Q-FACTOR
147 mm
SIMULATION OF DESCENT
Yes
Connectivity
CONNECTION INDICATOR (ANT+/BLUETOOTH)
2 LEDs
CONTROL BY
Smartphone, tablet, ANT+ bike computers, stand-alone, computer connection via ANT+ antenna
POWER INDICATOR
Multicolor LED, spot-on the floor
READ OUT ON
Smartphone, tablet, bike computer, computer with ANT+ antenna
WIRELESS COMMUNICATION
ANT+ connectivity, BLUETOOTH wireless technology
Tags: Bike, Outdoor, On the trail, Multisports, Sport, smart, Trainer,